BEACON

Beacons are a direct communication tool using mobile devices inside closed places. The Bluetooth-based Beacon technology enables Bluetooth devices to send and receive short messages within short distances. It consists of two parts: a beacon device capable of signalling its presence, constantly sending the same signal, characterised by two simple pieces of information, and a receiver, typically a smartphone app. The Beacon is a bit like its namesake in the real world, always sending the following information: "I am here, my name is…", while the receiver, detecting these sensors, does all that is planned and necessary, depending on how near or far away it is.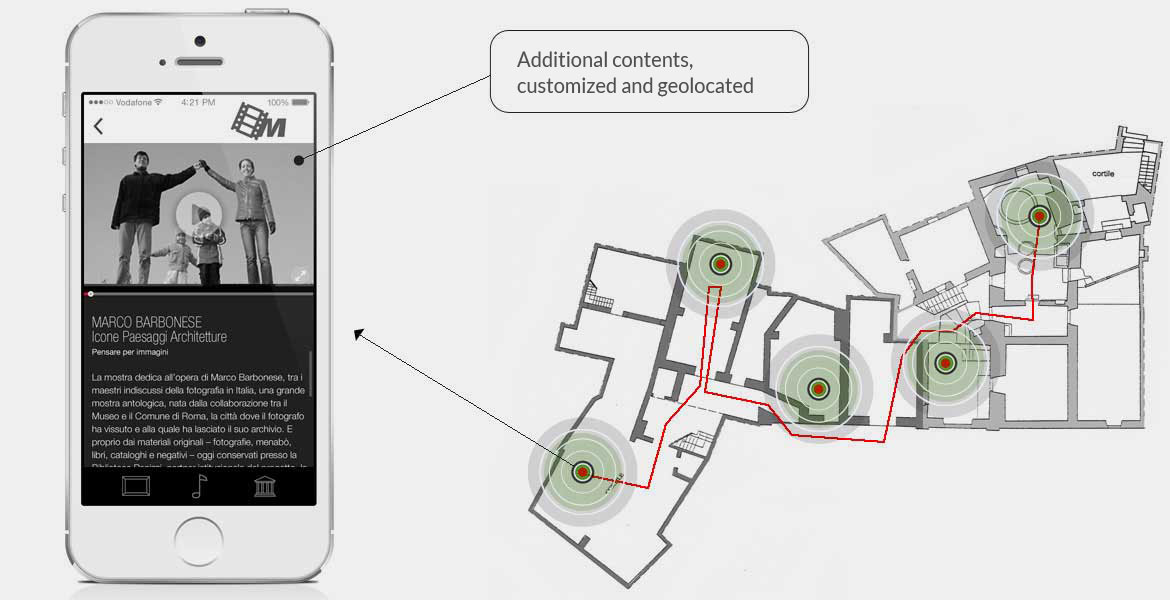 In other words, with the information sent by each beacon, an app, after reading it, can tell how close (or far) it is compared to the phone, and take related actions, such as: send alerts, offer discounts, turn on or off the lights, open the door, and so on.
A beacon appears to be a small battery-operated device attached to a wall or elsewhere, but it is actually the simplest and cheapest technology that can offer an efficient and effective "indoor proximity", that is interaction making it possible to convey multimedia contents to certain people depending on their location.
The use of the BLE (Bluetooth Low Energy, technology designed for the "Internet of things" that transmits wireless information while consuming very little energy and therefore without the need for power) protocol, makes this solution extremely practical and versatile, ideal for all uses in closed and confined environments.

But a clever use of beacons goes beyond this: they can also be used as sources for data collection, assessing for example the dwell time of users or as tools for check-in entrances, eliminating paper-based tickets , queues, etc. Indoor use first and foremost, but not only: even those passing by, within a radius of 70 meters of potential action, can be reached by alerts and notifications. Thanks to integration with Facebook, beacons can become Social, the user will receive a notification on his profile, displaying suggestions, reviews/recommendations of friends, related photos and videos and other geolocalized contents.